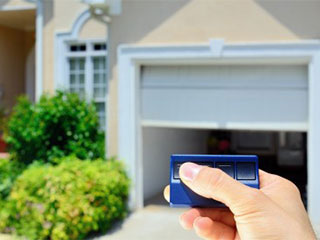 When it comes to garage doors, there are so many things that can go wrong. This is an inevitability, where regular wear and tear will lead to problems surfacing which need to be attended to. In this situation, your best bet is to work closely with a professional who can leverage years of experience to fix your problems. There will be occasions when you can take care of the problem yourself, but for more serious issues professional help is highly recommended.
Knowing what's wrong with your garage door will help you determine whether you can tackle the problem yourself, or whether it's time to seek assistance. To help you troubleshoot garage door issues, here are three common malfunctions to look out for.
My Garage Door Won't Open At All!

This could also be a sign of battery failure, because your garage door transmitters need power to work. If there doesn't seem to be any power available, it probably needs a simple battery replacement. This is a relatively common problem, which can be resolved by sliding the door open on the back of the transmitter, before removing the battery. You will need a screwdriver to open the element, and then you can remove the old battery and align a new one.

My Track Has Fallen Off Its Groove!

If your garage door is out of alignment, though you can attempt to remedy the issue yourself if it isn't too damaged, this is usually an issue that should be attended to by a professional. They'll have the equipment necessary to repair your garage door, and if the track is beyond repair, they'll happily replace it for you.

My Springs Are Broken

If your garage door won't go up (or move altogether), and you've checked the batteries, one of the extension or torsion springs might of broken. This means the opener won't be able to lift the weight of your door effectively. In this scenario, it's time to call in a professional, because these springs can be dangerous to work with. Springs have a certain life cycle, so they'll break under duress over time. Since there is a lot of tension involved – stay clear of the door and call a professional as soon as possible. Handling springs can be extremely dangerous, so avoid the risk!