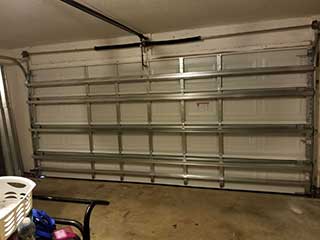 Why Are They So Important?
Without springs, your door wouldn't be going anywhere! That's why it's so apparent when there's a problem with them, as the door will have a much harder time going up and down, if it can do so at all. The springs are essentially the muscles used to lift the door up, because it's heavier than it probably looks! If you've noticed that your garage door is shaking a lot when it moves, or if it refuses to entirely, the issue is probably with the springs.
What are the Different Types?
The two kinds of garage door springs, torsion and extension, both generate energy through tension build up, which is then used to raise the door. However, they do this in different ways. Torsion springs twist up tightly to create and store energy, while extension springs achieve this by being stretched out tautly. While they do both serve the same function, there is a main difference in longevity and safety. Due to being pulled to their limit on a daily basis, extension springs wear down much faster and will need to be replaced more often as a result. They also tend to be more dangerous when they break, because they snap and can ricochet to cause damage to your garage and even your car.
We'll Handle Everything Quickly
Our professional team can easily take care of either kind of spring, so no matter what you have, you can rest assured that it will be tended to before you know it. Sometimes all that's needed is a simple adjustment from the spring shifting over time with use, but if it's broken entirely, we can replace it for you. Allowing a trained technician to do this is the best in terms of safety, as well as assuring your door will work properly, so let us take care of things for you!
Get Your Appointment Scheduled
Call Garage Door Repair Oxford today for all your springs' needs!
But wait, there's more! We also offer:
Part Replacement & Lubrication
Broken Garage Door Track Repair
Genie Garage Door Opener Services
Broken Spring Replacement & Repair