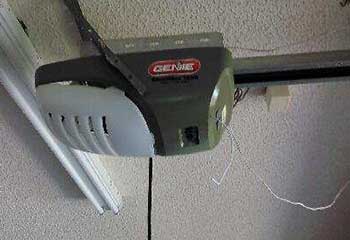 Garage Door Opener Replacement
Customer Issue: Mr. Weaver found that his garage door tended to act up now and then and cause trouble, so he asked us to look at it.
Our Solution: Our professionals examined the garage door and its movements for ourselves, before uninstalling the garage door opener to inspect it as well. We determined the opener had grown old enough that it couldn't be relied upon, and that a replacement would be best. Mr. Weaver chose a Genie 3022-TKH for its quietness, and we replaced the old opener with it right away.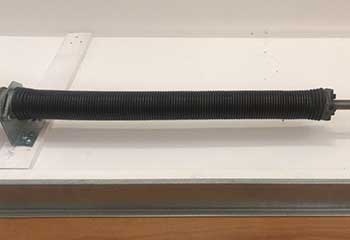 Spring Replacement
Customer Issue: The customer determined her extension spring had broken after hearing a loud sound in the garage and wanted us to safely take care of replacing it for her.
Our Solution: Ms. Day's garage door was disconnected from the opener before our team removed the pieces of the broken spring. Once these were cleared out, a new one was installed carefully into place and the tension adjusted to its proper setting. Testing was then completed to assure it was functioning properly.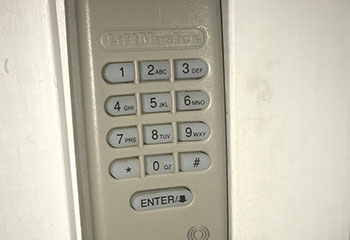 Opener Remote Control Failed
Customer Issue: The customer's opener responded to wall controls, but not to the remote handset.
Our Solution: Finding no problem with the remote control's battery or its housing, or with the opener's antenna, our team attempted to reprogram the handset. When it still wouldn't connect, they provided a replacement handset and synced and programmed it instead.
Tammy Hulkan
- Beacon Falls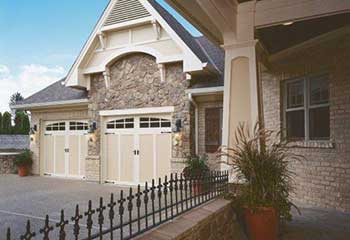 New Garage Door Installation
Customer Issue: Wanted a new garage door.
Our Solution: This customer called us to consult with our experts on the type of garage door that he would need for his new home. After asking him several questions and gaining all the information we needed, we recommended an Amarr® garage door from the company's Oak Summit® collection. The customer was happy with the model's curb appeal, so we proceeded to install it at his home and made sure he was completely satisfied with his new door.
Panel Replacement
Customer Issue: Damaged panels.
Our Solution: We examined the rest of the customer's system to make sure the tracks and other hardware parts weren't damaged as well. Then we brought new panels and installed them in place of the damaged sections. The curb appeal of the customer's door was preserved, as were its protective qualities.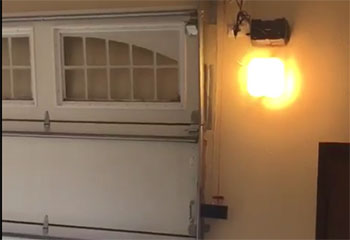 Track Replacement
Customer Issue: Bent garage door tracks.
Our Solution: There was some serious bending in the vertical tracks, which was preventing the rollers from moving. We replaced them with new units, and then lubricated the steel rollers to make sure the door was able to move smoothly up and down again.